adidas paid tribute to Sao Paulo and Rio de Janeiro in t-shirts that tell their stories, roots, slang, and neighborhoods.​​​​​​​ We helped the brand tell this story by being responsible for the executive production and creative direction of the campaign.
"Eu ainda jogo bola nessa mesma rua em que nasci, cresci e que agora tá eternizada nessa camisa que carrega o nome de Osasco no meio de tantos outros nomes e realidades dessa cidade."
"Inúmeros furdunços e milagres já foram operados aqui na Lapa. É muita doideira nesse lugar. Funk, reggae, rap. Tá tudo na minha história, tá tudo na minha música"
"Nós. Já é difícil explicar uma, quem dirá duas. Nós. Jardim Peri e nós. Um mundo dentro de cada rua e tem gente que não entende o quanto tudo isso que chamam de uma só periferia é tudo diferente. Imagina nós. Duas garotas, duas mulheres. O pé pisava em outro jardim e a gente já era de longe. Longe de onde? Longe de quem? Pra quem? Tudo dessas ruas tá em nós, brilha na gente."
"Eu sou um privilegiado. Faço minha música, moro no meu bairro. Foi aqui que tudo começou na minha cabeça. É aqui que a Vila Maria se encontra e evolui na raça".
FE MEDEIROS

"Tirando onda no Arpoador, mas meu bairro é o Méier. E tenho um motivo: desde que me mudei pra SP, meu coração fica tranquilo da saudade. Eu lembro com carinho mas, sabe, minha vida tá maneira lá. O problema é que quando eu volto e vejo essa água, esse sol e essa nossa gente, as coisas ficam diferentes."
​​​​​​​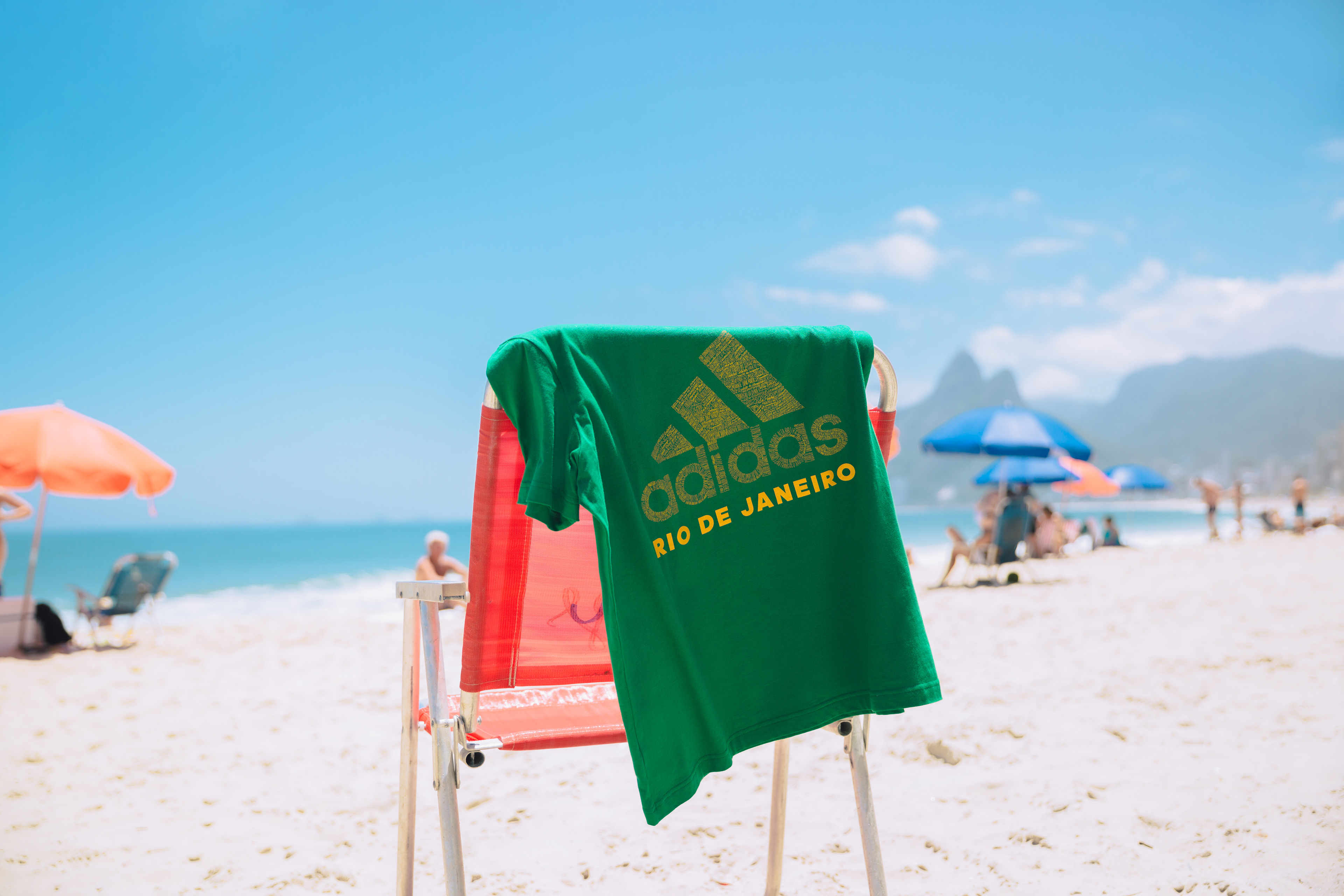 Client:

 adidas Brazil


Year:

 2019


City:

 Sao Paulo



Executive Production and Creative Direction:

 Kickstory Productions


Photos:

 Bruna Hissae



Videos:

 Gustavo Barcellos, Vinicius Piran, Rafael Lefvre (Panamera)


Talents:

 Cris Rozeira, BK, Febem, Tasha, Tracie e Fe Medeiros
Beauty:

 Jessica Monge


Stylist:

 Maiwisi Ayana


Photo Assistant:

 Ethel Braga


Production Assistant:

 Liv Baptista, Mirella Kamimura, Amanda Bitencourt e Matheus Kamimura


Retouch:

 Kickstory Productions
Special Thanks:

adidas Brazil, Yuri de Castro e Juliana Monteiro